Welcome to The Gospel Barn in Hillsdale, Michigan…an inspired and unique gospel music theater with an atmosphere of fun and fellowship centered on Christ. Spreading the Gospel in song since 1974.
1955 – Everett Wirick purchased his saxophone from Coldwater Music Store.
1957 – Everett purchased front 6 acres at 475 Bankers Road from Wally Houtz for $1,000.
1960 – Everett, being a builder by trade, began construction of the home at 475 Bankers Road.
Fall 1961 – Approximately 25 additional acres were purchased from Wally Houtz.
1962-63 – Home was completed.
1965 – Palm Sunday tornado rips through the wooded area surrounding the home. The home remained virtually undamaged, but the wooded property was destroyed.
March 1966 – Everett's first wife, Letha, passes away.
June 1967 – Everett married Margaret Frager. "Margaret was an accomplished pianist and a wonderful personality. Her talents, along with Everett's abilities on his saxophone, led them to a honeymoon in Renfro Valley, Kentucky, where they performed. It was at this time that the idea of the Gospel Barn began to take shape."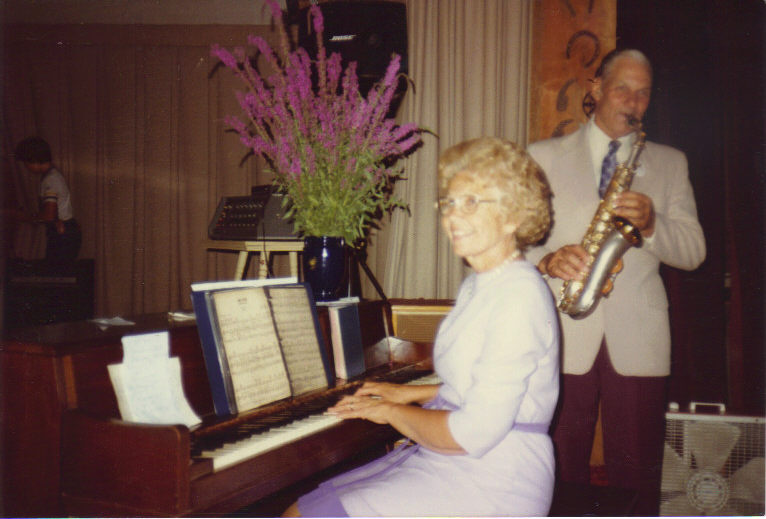 September 1970 – Theater seats were purchased for the Barn at a cost of $252.
April 1971 – Logs were hauled to the mill for the Barn. Everett continued building the facility. Occasionally, he would have some help in his work.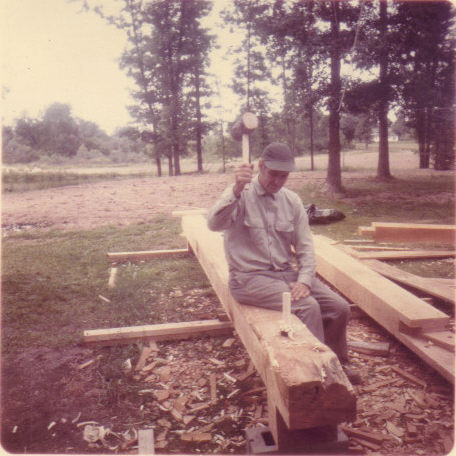 1974 – Construction on the Gospel Barn was completed.
June 22 1974 – DEDICATION SERVICE for The Gospel Barn.
July 6, 1974 – Records show the first group to appear in concert was the Union City Singers.
1976 – Camping area was completed.
1978 – Current house band singer/guitar player, Norm Keesler, begins performing at The Barn.
November 1978 – Gospel Barn Music Incorporated was formed.
1980 – Contributions were received to help pay for the addition to the west end of the auditorium.
1982 – Addition to the west end of The Barn was completed before concert season begins.
Early 1980's – A live concert album was made at The Gospel Barn.
September 1984 – Everett and Margaret received a four page letter from grandson, Scott Wiley, telling them of his desire and interest to run The Gospel Barn someday. Scott was in the 10th grade.
1986 – New piano was purchased for The Barn.
1987 – Scott Wiley moves from Florida following graduation from high school.
Fall 1987 – Scott Wiley was added to the Gospel Barn property and corporation. "This would prove to be vital in the next year due to the process involving the estate of Everett Wirick."
1987-88 – (WINTER-OFF SEASON) Everett installs insulation in the ceiling of the auditorium. This would be his final project.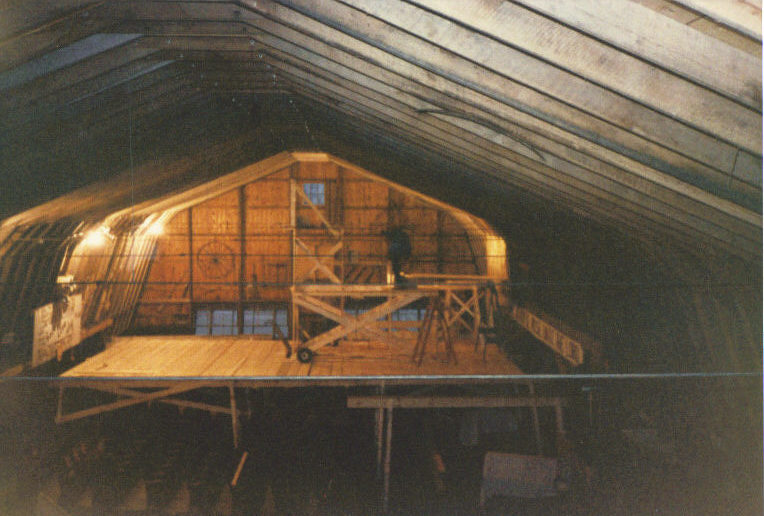 February 12, 1988 – Everett & Margaret are suddenly and tragically killed in an automobile accident while visiting in Avon Park, Florida.
Spring 1988 – Scott Wiley, along with his parents Charles & Norma Wiley and sister Sandy, come back to Michigan to prepare for the upcoming concert season. Ken Kurtz, Dave Tuckey, Norm Keesler and Nan May are asked to be Emcee and house band for The Barn.
April 30, 1988 – Memorial Service held at The Barn for Everett & Margaret Wirick.
November 18, 1989 – Scott Wiley & Rebecca Nafziger are married.
July 27, 1991 – 500th CONCERT was held at The Gospel Barn with the Gospel Harmony Boys.
December 20, 1993 – Nathan Everett Wiley was born to Scott & Rebecca.
1995-96 – Completely new restroom facility was constructed in time for the 1996 concert season.
May 17, 1997 – Katherine Joann Wiley was born to Scott & Rebecca.
June 1-8, 1998 – Balcony renovation completed–adding and improving the seating area.
June 20, 1998 – 25th ANNIVERSARY CONCERT
Spring 1999 – New sound system was installed in the auditorium.
Fall 2000 – New roof was put on The Gospel Barn.
July 2003 – Air conditioning was installed in The Gospel Barn auditorium.
Fall 2004 – Spring 2005 – New parking lot lights are installed and additional lighting was added around The Barn.
June 10, 2006 – 1000th CONCERT was held at the Gospel Barn with the Rick Webb Trio.
November 2007 – Driveway was widened to accommodate a left-hand turn lane.
July 10, 2010 – Ground Breaking Ceremony for Auditorium Addition.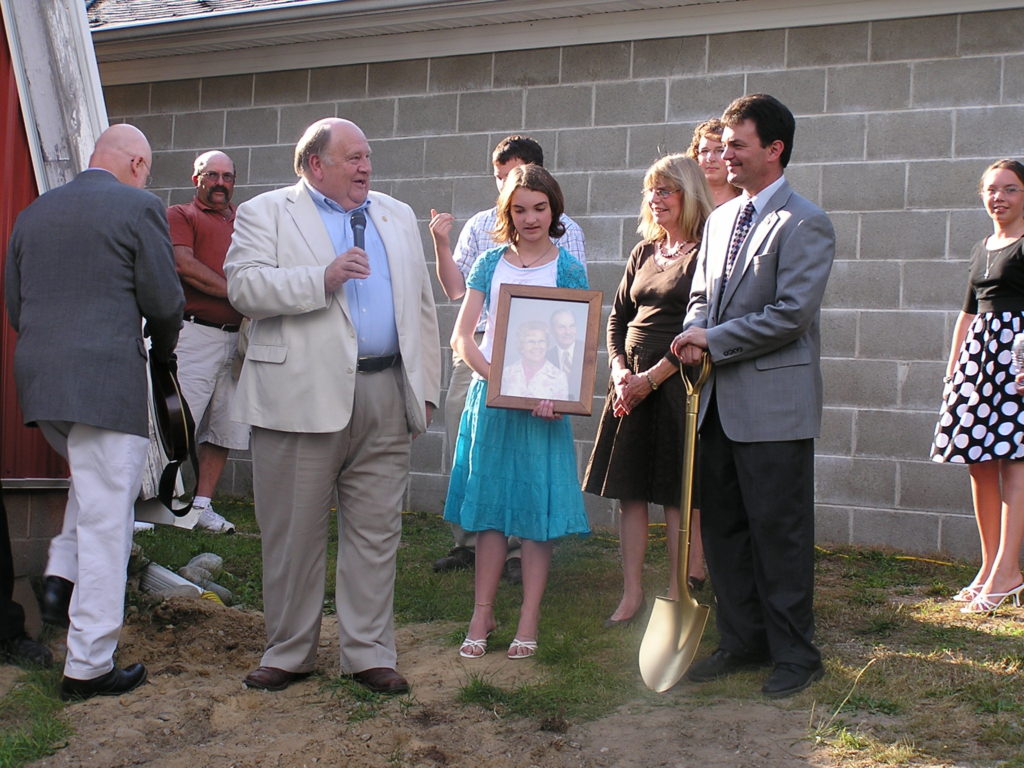 July 12, 2010 – Construction began on the Auditorium Addition.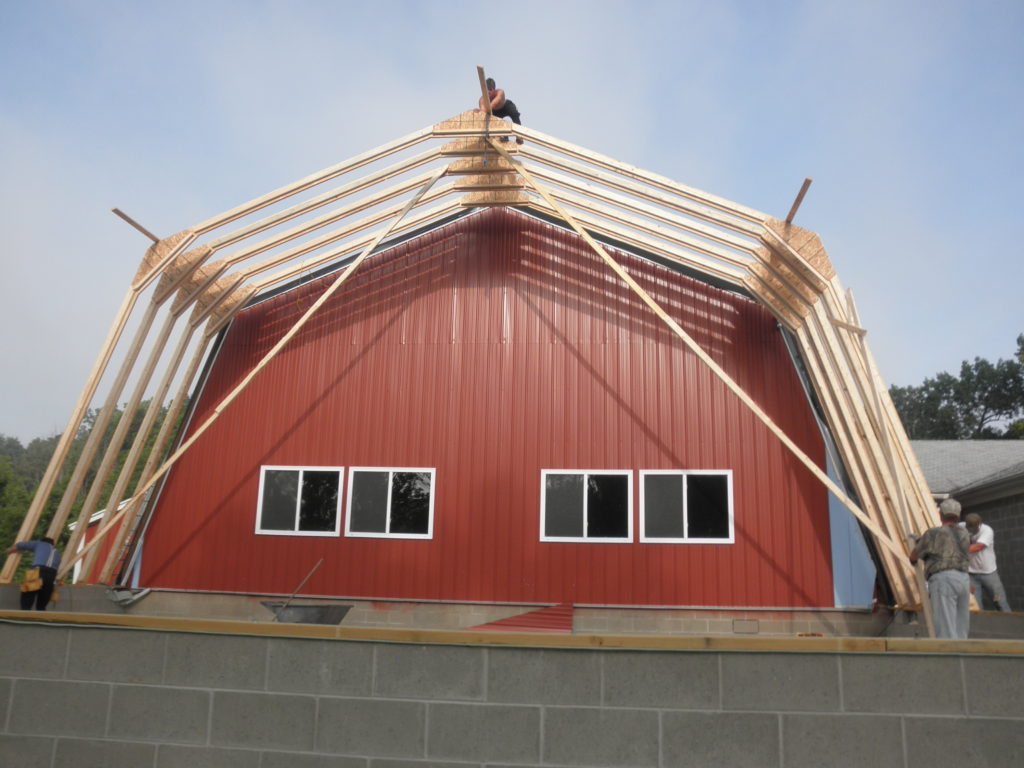 October 6, 2012 – Auditorium Addition used for the first time.
October 13, 2012 – Dedication Service for the Auditorium Addition.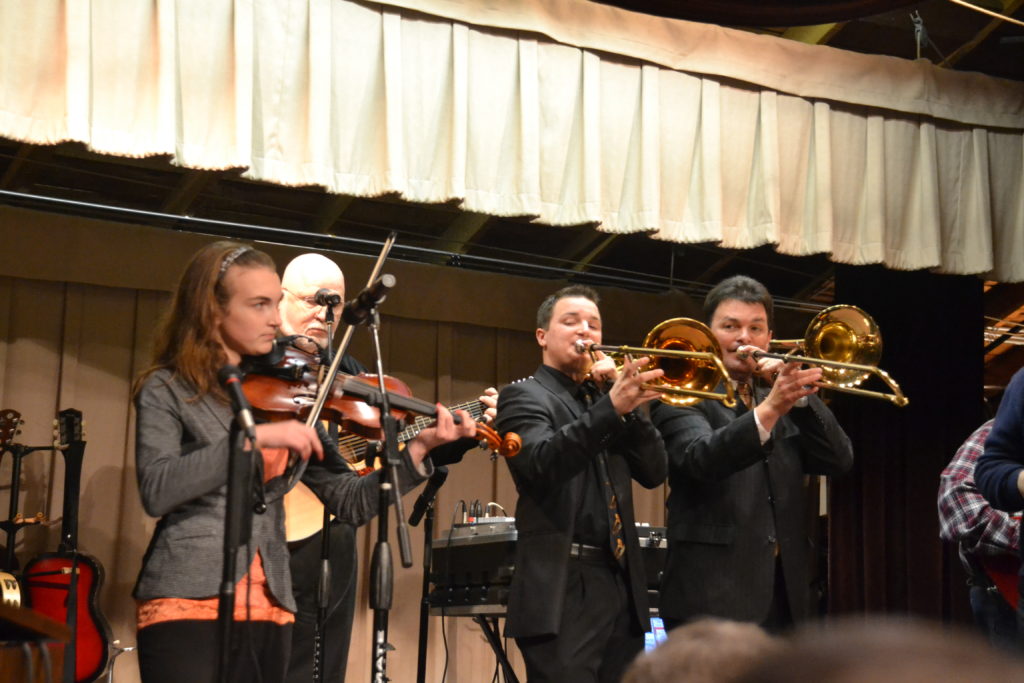 January 2014 – Roof Project completed – Shingle roof replaced with metal roof.
Summer 2018 – Center section, main floor, seat backs recovered.
Winter 2019 – Remodeled and expanded east side of lobby began.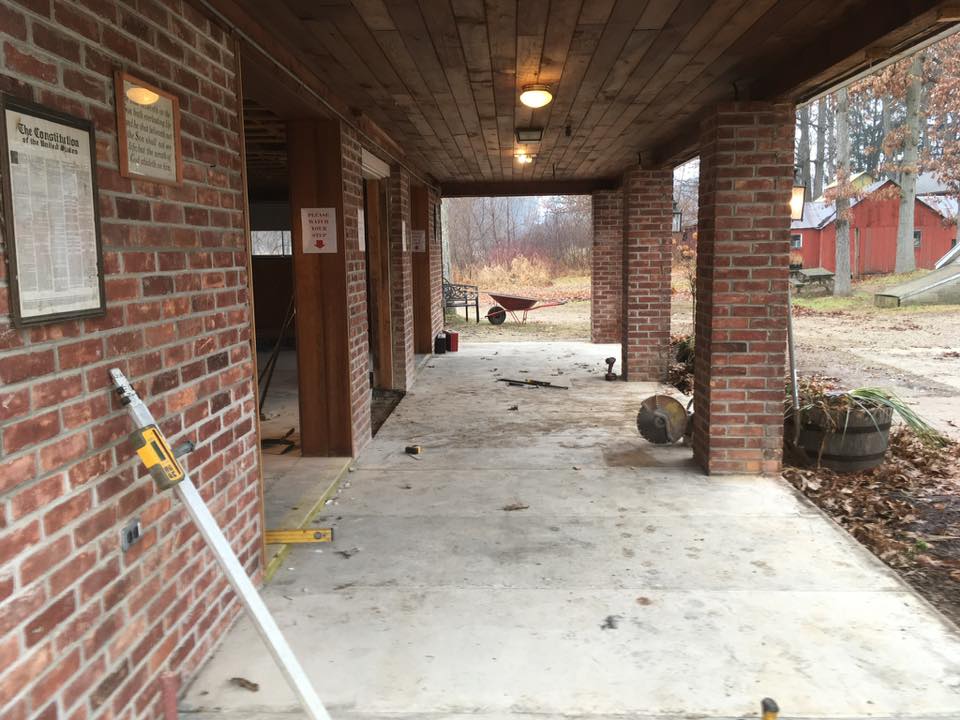 Spring 2019 – Remodel and Expansion of lobby completed.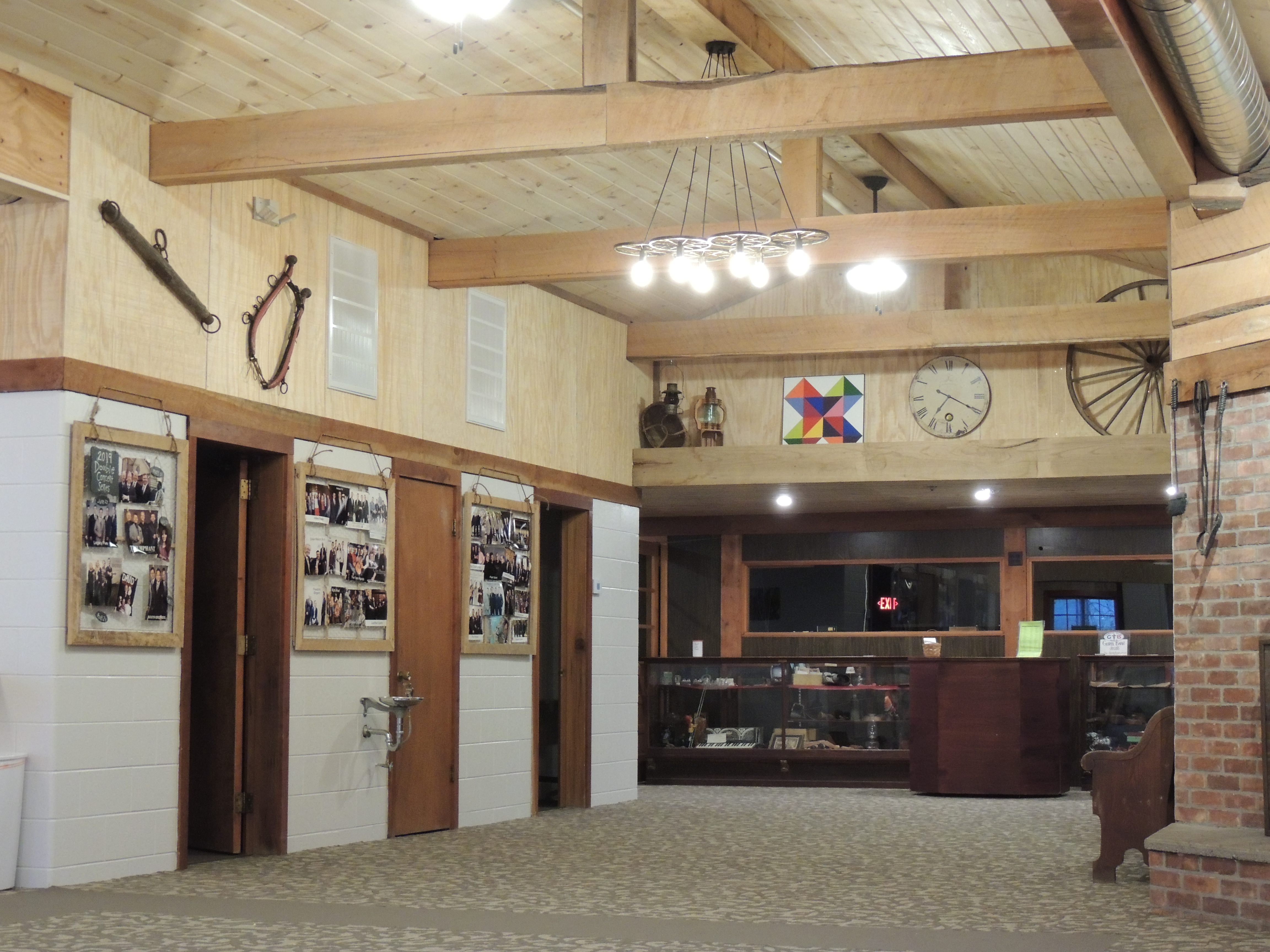 "Obviously friends, only the Lord knows what the future holds."